Trusted Computer Repair Services Provider
PC, Laptop & Mac Repair Services in Agoura Hills, CA
If you need professional and reliable computer repair services in Agoura Hills, PC & MAC Medics provide the best services. Whether you are a home user or a business owner, our qualified hardware and software experts can help resolve your issues. 
The best part about our services is that our pc, laptop, and Mac repair services are available at affordable rates. We won't dent your bank account like other computer repair companies. Our software and hardware experts in Agoura Hills make sure that you receive the best computer repair services at affordable rates. From laptops to desktops and Mac devices, we repair them all for our customers. 

Our teams realize how a slow-performing computer can ruin your work or personal projects. That's why we test your device to identify any potential glitches and flaws in your computer. Thanks to our experienced and qualified computer repair teams, we can install or repair software and hardware components to make your machines as good as new. 

We have a team of computer technicians that have been in business together for over 15 years.

FAST & CONVENIENT SERVICES
Power up your workflow with Fast & Convenient tech support and Repair Services.

AFFORDABLE REPAIR SOLUTIONS
Get in touch with cheap and best PC and MAC repair service in Ventura and Los Angeles County.
Top Mac Medics were amazing! They came to me and had my problem fixed quickly. I highly recommend them for Mac computer repair issues.
Had a meeting in LA when I had issues with my laptop called Top MAC Medics and they came to me fixed the issues and saved the deal. Very fast knowledgeable and reliable
Mac Medics did an awesome job. They picked up my mac and had it back up and running fast and for a reasonable price! I'd use them again for any of my computer and technology issues. I'd highly recommend Mac Medics Computer Repair to friends and colleagues. Thanks again!
My pc had a ton of issues, it would shut down with error messages, I tried everything myself to fix it via anti-virus software/reboots etc, but it came to a point where it was either call those Geek Squad guys and get nowhere, or have this guy who was recommended by a good friend to come over and fix it for half the price. I've used him twice for 2 different computers. He's your one-stop shop. I've recommended him to a few people already. He gets the job done.
Agoura Hills PC & Mac Repair Services for Residential and Commercial Clients
Our company provides computer repair services to both residential and commercial customers. Whether you are a gaming enthusiast, a content creator, a photo-editing enthusiast, or run a business, we are here for your computer-related problems. Regardless of your device, PC & MAC Medics offers quick and efficient computer repair solutions for residential and commercial clients. 
» Agoura Hills PC Computer Repair
We provide computer repair services in Agoura Hills and all major parts of Los Angeles County. What's more, our team boasts expert and qualified technicians that can identify and rectify potential problems in your device. Be it your laptop, a standard computer, or a Mac machine – we offer quick computer repair solutions for every device. 
» Agoura Hills Laptop Repair
No need to worry if your laptop is giving you trouble! When it comes to speed, our computer repair experts know how to boost your computer's performance. For all software and hardware problems, contact PC & MAC Medics for fixing your laptop. We can fix a host of problems such as overheating, system shut-down, and virus or malware removal.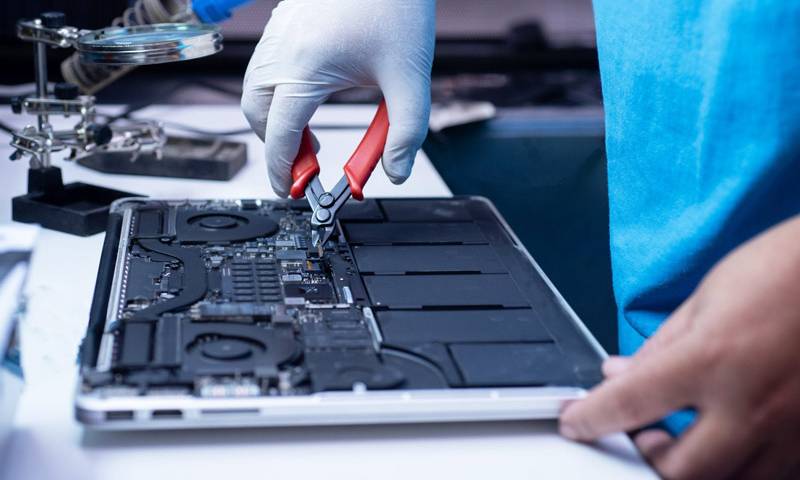 » Agoura Hills Mac Repairs - iMac, Macbook Pro, MacBook Air
Every Mac machine requires professional repair services from certified Mac repair professionals. That's why you can't hand over your device to an amateur computer repair specialist. You need professional Mac repair services. Whether you have a MacBook Air, a MacBook Pro, or an iMac, we are here to fix your Apple computer. 
» Computer Network Repair in Agoura Hills, CA
Do you need to optimize or set up a network? You don't have to be a business user to create a computer network. Network repair experts at PC & MAC Medics can provide efficient services for home users. Get in touch with us if you are having any issues with routing, switching, or wireless setup for your machine. 
» Agoura Hills Virus Removal Service
If you frequently download programs or games, then your system can be susceptible to security threats. Even if your laptop or Mac machine has a robust antivirus program, some viruses can creep into your system. Only a seasoned computer expert can identify and resolve these viruses. Don't worry if you think a virus is disrupting your system. We will remove all bugs and malware from your system so you can enjoy a smooth performance from your computer. 
» Hard Drive SSD Upgrade in Agoura Hills, CA
When your machine doesn't perform according to your needs, you can ask a computer repair expert if it needs an SSD upgrade. In most cases, the only upgrade you need to make your computer perform better is to get a hard drive SSD upgrade. If your work requires using a special program or your system is too old for new programs to run, get in touch with us to know whether your system needs this update.
» Agoura Hills Build Custom Computers
We not only provide computer repair services but also build custom computers. The best part about customized computers is that you can build a machine from scratch, which means you can handpick every component. As a result, you get a robust computer that performs better and quicker to speed up your projects. 
» Agoura Hills Small Business Computer Services
If you are a small business owner, you don't have to worry about finding an affordable computer repair service. PC & MAC Medics guarantee affordable repair services to take care of your software and hardware issues. From installing the latest version of the operating system to setting up multiple computers for your employees, we provide a wide range of services. That way, a small business doesn't have to recruit a full-time professional to take care of their IT needs.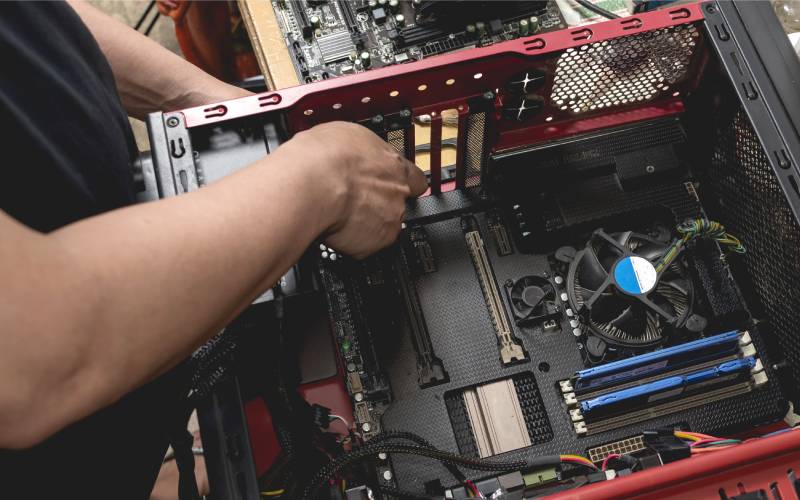 » Agoura Hills Motherboard Repair and Replacement
Any problems with the motherboard can make your computer unbearably slow. Since an average computer user may not have the expertise to determine what's wrong with their computer's motherboard, getting help from a professional computer repair service is the best option. We will examine the motherboard of your device to see whether it needs repair or replacement. 
» Agoura Hills Windows Repair and Installation
Are you looking to install the latest version of Windows? Whether you need Windows 7 or Windows 10, our IT experts will take care of your Windows repair and installation services. Our affordable and efficient Windows solutions are perfect for all business and home users. 
» Agoura Hills Mac OS Repair and Installation
We will check your Mac machine to identify all problems and glitches. Thanks to our expert and seasoned computer repair experts, we deliver Mac repair services for all major Mac devices. 
» Other Computer Repair Services Include :
We will set up a mailing system for your home or business computer.
» Software Troubleshooting
We provide affordable and expert software troubleshooting services, from installing Windows to your favorite programs on your business or home computer. 
» Printer Install & Troubleshooting
Many times, users find it difficult to connect their external devices, such as printers, to their computers. Don't hesitate to get in touch with PC & MAC Medics for all your printer connectivity and installation problems. 
PC, Laptop & Mac Repair FAQs
PC, Laptop & Mac Repair Service Center in Agoura Hills, CA
When looking for affordable and reliable PC, laptop, and Mac repair services in Agoura Hills, CA, get in touch with PC & MAC Medics. A one-stop solution for your computer's hardware and software needs. Our experts will perform a thorough check on your device and configure it according to your needs. 
From fixing the bugs in your computer to removing viruses and installing the best antivirus programs – we take care of everything. We also recommend to our clients whether their systems need the latest upgrades or components for optimal performance. 
Get in touch with us to find out more about how we can fix your laptop, desktop, or Mac device. We take immense pride in offering high-quality computer repair services to residential and commercial clients. From setting up workplaces to a home office, we can help you boost your performance. Contact us today for all your computer repair needs in Agoura Hills, CA. 
need mac pc computer repair?