Trusted Computer Repair Services Provider
PC, Laptop & Mac Repair Services in Westlake Village, CA
PC & MAC Medics provide high-quality computer repair services in Westlake Village, CA, and other areas of Los Angeles County. We provide affordable repair and installation services to gaming users, business owners, and home users. Thanks to our expert IT professionals, we resolve all your issues within three to five business days. 
Our expert and professional teams realize how difficult it is to speed up your work and personal projects with a slow-performing computer. If you are experiencing any type of problems and glitches in your machine, we can rectify all your problems without going overboard with your budget. 

Get in touch with our computer experts if you are experiencing any trouble with your software or hardware. We also provide repair services for Mac machines, so you can bring your Mac computer to our repair center. Our computer experts will repair, replace, or install the latest hardware and software components. PC & MAC Medics will offer the best recommendations at the most competitive rates in Westlake Village, CA. 

We have a team of computer technicians that have been in business together for over 15 years.

FAST & CONVENIENT SERVICES
Power up your workflow with Fast & Convenient tech support and Repair Services.

AFFORDABLE REPAIR SOLUTIONS
Get in touch with cheap and best PC and MAC repair service in Ventura and Los Angeles County.
Top Mac Medics were amazing! They came to me and had my problem fixed quickly. I highly recommend them for Mac computer repair issues.
Had a meeting in LA when I had issues with my laptop called Top MAC Medics and they came to me fixed the issues and saved the deal. Very fast knowledgeable and reliable
Mac Medics did an awesome job. They picked up my mac and had it back up and running fast and for a reasonable price! I'd use them again for any of my computer and technology issues. I'd highly recommend Mac Medics Computer Repair to friends and colleagues. Thanks again!
My pc had a ton of issues, it would shut down with error messages, I tried everything myself to fix it via anti-virus software/reboots etc, but it came to a point where it was either call those Geek Squad guys and get nowhere, or have this guy who was recommended by a good friend to come over and fix it for half the price. I've used him twice for 2 different computers. He's your one-stop shop. I've recommended him to a few people already. He gets the job done.
Westlake Village PC & Mac Repair Services for Residential and Commercial Clients
Our extensive computer, laptop, and Mac repair experience allow us to provide excellent services to both residential and commercial clients. If you are a photo-editing enthusiast, a gamer, or run a business, we can help your computers deliver the best performance. We provide efficient and quick computer installation and repair solutions to customers from all backgrounds. Whether you are a small business owner or an established company, we can set up your computer at an affordable price. 
» Westlake Village PC Computer Repair
Although desktop computers are no longer the standard device for computer users, many professionals and gaming fans continue using custom-built computers. That's why our professional and qualified computer repair teams can identify and resolve all software or technical problems with your desktop computer. So whether you have a Mac computer or a regular PC, get in touch with us and find out more about how you can benefit from our computer repair services. 
» Westlake Village Laptop Repair
Your laptop is the most important digital device to speed up your work or personal projects. Thanks to our laptop repair specialists, no software or hardware glitch can prevent you from meeting deadlines. We provide affordable and top-notch computer repair services to fix common issues such as virus and malware removal, system shutdown, or overheating.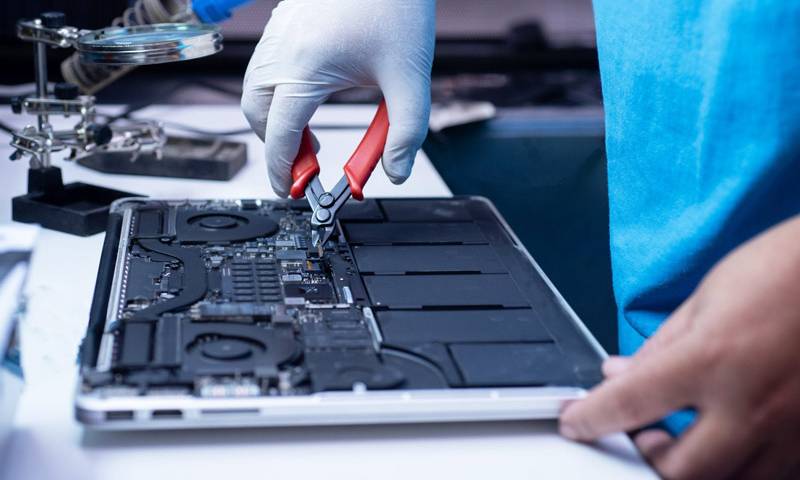 » Westlake Village Mac Repairs - iMac, Macbook Pro, MacBook Air
Since Apple machines are too sophisticated for an amateur computer repair professional, you only need professional computer repair technicians to take care of your Mac device. Contact us today if you are having speed or performance issues with your MacBook Pro, MacBook Air, or iMac. Our technicians will analyze the device and identify any problems with your Mac device. 
» Computer Network Repair in Westlake Village, CA
If you are a business owner who doesn't want to recruit a full-time network administrator, you can hire PC & MAC Medics to provide professional network repair services. Our professional staff will take care of all your networking problems, including switching, routing, or security. In addition, we can set up a wireless network for your home and office computers so you can boost your performance. 
» Westlake Village Virus Removal Service
Regardless of the antivirus program, you have on your system; your computer may be vulnerable to virus or malware attacks. In some cases, removing viruses requires professional help. If you think you can't clean your device at home, don't hesitate to contact our expert virus removal professionals.
We can clean your laptop, computer, and Mac machine to protect it against viruses and malware. Our computer repair experts will remove all bugs and Trojans from your device to ensure that your data is safe from hackers and viruses. 
» Hard Drive SSD Upgrade in Westlake Village, CA
Your machine often doesn't deliver the kind of performance you are looking for to complete your projects on time. Whether you are looking to upgrade your computer or laptop for professional or personal use, PC & MAC Medics can help you become more productive. 
We deliver hard drive SSD upgrade services to all our customers. Don't worry if you are a content creator or a website/application developer; we can help you enjoy a smooth computing experience. 
» Westlake Village Build Custom Computers
If you want to build a computer by handpicking every component, you can ask our hardware and software experts to choose the latest equipment for you. We can build a machine from scratch, which means nothing goes into your computer without your approval. Get the best custom-built computer that performs better to boost your production or take your gaming experience to the next level. 
» Westlake Village Small Business Computer Services
Small business owners are among our top clients. Over the years, we have helped hundreds of customers who need the latest and high-speed computers for professional use. Thus, we can take care of your IT needs and set up computers for your employees, so you don't have to build a separate IT unit. 
That's a great way to reduce your expenses if you don't have the budget to hire an IT professional or set up an IT department. PC & MAC Medics can install, repair, and replace your computer components so you can make consistent profits.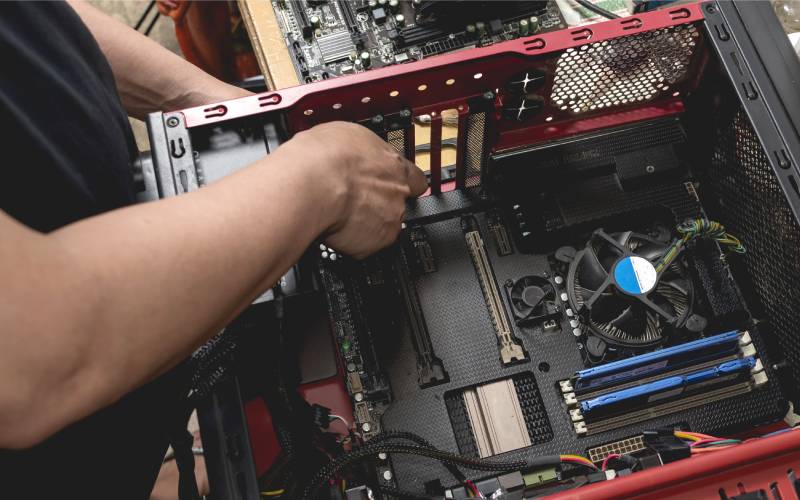 » Westlake Village Motherboard Repair and Replacement
Any glitches in the motherboard of your device can make it heat up easily. Unfortunately, that means the rest of your computer components are also in danger. While good airflow and lack of dust can help you add more years to the lifespan of your computer's motherboard, you need professional advice to ensure that it performs optimally. In Westlake Village, CA, our computer repair experts provide professional and expert motherboard services to home and business users. 
» Westlake Village Windows Repair and Installation
If you don't like the current version of Windows on your device, go back to your favorite version. Then, simply get in touch with our windows repair and installation experts. Our experts will be happy to resolve your queries in a timely manner. 
» Westlake Village Mac OS Repair and Installation
PC & PAC Medics are among the few credible Mac repair services in Westlake Village, CA. Our certified technicians will identify any glitches in your operating system and hardware to repair your Mac device. 
» Other Computer Repair Services Include :
Our IT experts will set up your mailing system so you can connect with your employees, connections, and other uses.
» Software Troubleshooting
Apart from hardware repair services, PC & MAC Medics offer reliable software troubleshooting services. If you are having Windows or any other operating system problems, don't hesitate to get in touch with us. 
» Printer Install & Troubleshooting
Don't worry if you can't connect your printer to your Mac machine, desktop, or laptop. In most cases, the problem is not as complicated as it seems. We love resolving our customers' problems, so contact us for any printer or connectivity issues. 
Westlake Village PC, Laptop & Mac Repair FAQs
PC, Laptop & Mac Repair Service Center in Westlake Village, CA
PC & MAC Medics is proud to serve home and business computer users in all major parts of Los Angeles County, including Westlake, CA. We provide exclusive computer repair and installation services at an incredibly affordable price. 
Our IT professionals boast extensive software and hardware repair experience. We also remove different kinds of viruses from your device and install a robust anti-malware program. From the day you bring your device to our computer repair center to the day we deliver your new machine, we serve as your IT partner. That's why small businesses, entrepreneurs, and home computer users love our services. 

Contact us today

if you need any computer repair or installation assistance for your home or professional computers. We can also help you set up your home office so you can boost your productivity. Get in touch with PC & MAC Medics today to get the best computer repair services in Westlake Village, CA.
need mac pc computer repair?